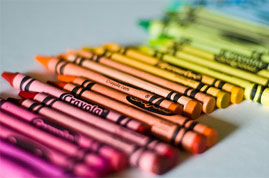 A new report from the Policy Exchange think tank has criticised Ofsted for downgrading primary faith schools that do not acknowledge the existence of LGBT people and urged the inspectorate to overlook the schools doing this. In response the Accord Coalition for Inclusive Education has issued a public rebuke of the recommendation.
Chair of the Accord Coalition, the Reverend Stephen Terry, said 'Schools are still settings where a lot of homophobic and transphobic bullying takes place, and the problem tends to be worse within the faith sector. It is vital that schools promote acceptance of LGBT people, both to combat bullying in schools and to help ensure LGBT people live free from discrimination, stigma or prejudice.'
'It is absolutely right for Ofsted to expect that schools uphold their legal duties to promote acceptance towards LGBT people. It is deeply irresponsible to suggest that primary faith schools should be allowed to completely ignore them. Whatever role Ofsted occupies, it should not be encouraged to treat certain types of school with undue deference or to apply double standards in this way.'
The report, which was published last night, urges Ofsted to take inspiration from statutory Relationships and Sex Education guidance and only require secondary schools to cover issues regarding sexual orientation and gender identity. This is despite all state funded schools being required to tackle discrimination, advance equality of opportunity and foster good relations between people of different characteristics listed by the Equality Act. Under the 2014 Independent School Standards regulations independent schools are required to encourage 'respect for other people, paying particular regard to the protected characteristics'. The protected characteristics includes sexual orientation and gender reassignment.
The Policy Exchange report also highlights that Ofsted has rated some schools as 'Good' or 'Outstanding' that were not providing Religious Education (RE) at all Key Stages. The subject is supposed to be compulsory at state funded schools.
The Reverend Stephen Terry added 'RE helps pupils better understand those from different backgrounds, and to develop and clarify their own life-stance. An inclusive approach in this subject is an important tool to encourage citizenship. It also boosts mutual understanding in our increasingly religiously diverse society.'
'For these reasons it is vital that RE is not overlooked in schools. Policy Exchange has helpfully drawn attention to the prevalence of schools that do not provide RE at all Key Stages. We urge Ofsted and the Government to take this matter much more seriously.'  
Notes
Homophobia and transphobia are found to blight many schools. In June 2017 the LGBT equality charity Stonewall issued its third five yearly report into the experience of LGBT pupils at British schools. Of LGBT pupils it found:
22% at non-faith schools said staff never challenged homo, bi and transphobic language (rising to 31% of pupils in faith schools)

only 68% reported that their school said homo and biphobic bullying was wrong (dropping to 57% among faith school pupils)

only 41% reported that their school said transphobic bullying was wrong (dropping to 29% of faith school pupils)