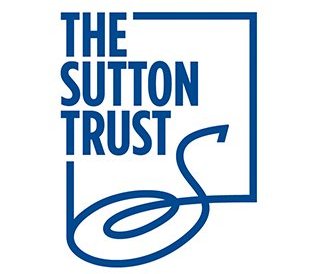 A new report from the respected education charity, The Sutton Trust, has found England's school system suffers from high levels of socio-economic segregation and that religiously selective faith schools are often among the most socio-economically divisive schools. The report finds the main cause of the social division between schools is due to how they select their pupils. In response it advocates a range of ways schools could otherwise select pupils, including urging that any religiously selective admission criteria that faith schools employ be simplified.
Commenting, Chair of the Accord Coalition for Inclusive Education, the Revd Stephen Terry, said 'Most faith schools were set up to educate families from poor backgrounds. It should be an embarrassment to faith school providers that so many are found to give children from affluent families an unfair advantage. Faith schools that religiously select pupils are consistently found to admit a much more socially exclusive intake.'
'Religiously selective admission policies are inherently more complicated than other forms of selection. The variance in such criteria mean they are more open to abuse, gaming and error. To be true to their original raison d'etre, religious selection of pupils must be phased out completely at faith schools. Short of this, the suggestion that religious selection be simplified is very helpful. Accord challenges faith school sponsors and the Government to respond promptly and seriously to this recommendation.'
Regarding faith schools the report finds that '… evidence has clearly showed that faith schools enrol pupils who are both more socioeconomically advantaged and higher ability than pupils in the neighbourhood around the school.' (p16) It suggests that religiously selective schools only use one binary indicator of religiosity in their admission policy and concludes that 'whether making the [religious] criterion simpler would increase access by low SES [socioeconomic status] groups of students is hard to say, but it would make the application process more straightforward.' (p17)
Notes
The Accord Coalition has reviewed some of the wide body of research that finds a strong link between religious selection by schools and socio-economic segregation here.
In 2016 an Accord Coalition commissioned opinion poll conducted by Populus found 72.2% of the public agreed that 'state funded schools, including state funded faith schools, should not be allowed to select or discriminate against prospective pupils on religious grounds in their admissions policy'. 14.8% of respondents disagreed, meaning faith discrimination was opposed by a ratio of almost five to one. It was also opposed by a large majority of adherents all major world faiths and the largest Christian denominations in Britain.