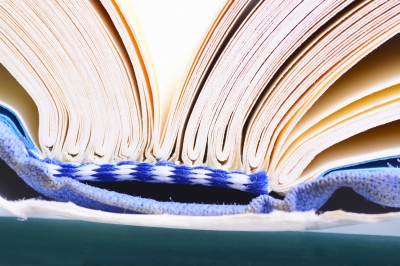 The Accord Coalition has updated its freely available databank of research regarding the role of religion and belief in schools. The databank is the only freely available resources of its kind and charts over a decade's worth of findings in this area. Much of the newly added information is opinion polling, which should give inclusive education campaigners cause for both concern and hope.
New data includes findings from 'Fairer School Admissions – Social segregation in schools: the view from parents & teachers' by Carl Cullinane. The research was published in February and commissioned by the education charity, The Sutton Trust. It found apparent desire of many teachers to reduce social segregation in state schools, but with some teachers failing to recognise the problem in their own school.
69% of teachers felt reducing socio-economic segregation and improving social mixing would have a positive effect in schools, but 50% of secondary school leaders believed they took a higher than average proportion of disadvantaged pupils from their local community, with just 9% stating they took a lower rate. Similarly, 69% of parents recorded that high achieving schools should try to take in pupils from less well-off backgrounds. But only 42% of middle-class parents believed it was fairer to allocate places at an oversubscribed school using ballots that give every family an equal chance of being admitted, compared to just looking at proximity of a child's home to a school.
The report undertook analysis of school intakes and found that amongst the group of 15% most socio-economically selective schools 'academies, free schools and faith schools are all over-represented'. 74% of teachers at these schools believed their school's intake had average or higher levels of disadvantage than the neighbourhoods they drew their pupils from.
11% of teachers at faith schools reported that their school took socio-economic inclusivity 'very strongly' into account when setting its admissions policy, compared to 21% of those at non-faith local authority maintained schools. 30% of teachers believed 'schools using religious faith based criteria for admissions' was a barrier to addressing socio-economic segregation in the school system.
Meanwhile, a survey of British secondary school pupils published in December 2019 and undertaken by the anti-bullying charity, Ditch the Label, found 22% of respondents reported that they had been bullied at school in the previous 12 months. Appearance was the most common reason why these children thought they were bullied, with 58% citing this. 34% reported that they were bullied on the grounds of sexuality, whether because of their sexuality (10%) or their perceived sexuality (24%). About 13% of those with disabilities considered it to be the reason for their victimization, while almost 9% attributed it to race, around 9% to culture, 8% to religion and 5% believed they were targeted because of their gender identity.
Those of minority racial groups were much more likely to report racial bullying. Of the 9% who recorded that they were victims of bullying because of their race, 3.2% were white. However, 46% of black, 33% of mixed, 45% Southeast Asian, and 60% of Chinese or other Asian respondents who reported being bullied believed they were victimised because of their race.
Chair of the Accord Coalition, the Rev Stephen Terry, said 'Schools are settings where a lot of discrimination still takes place and are the state funded institutions that can do most to tackle it in society. These latest findings help the databank further identify the prevalence and nature of some of the greatest barriers to improved inclusivity in the school system, thereby aiding in the important task of formatting strategies to better tackle them.'
'Accord intends its databank to be a broad and balanced resource. If you are aware of any research related to the role of religion and belief in schools that the databank has overlooked or if you intend to release relevant research of your own in the near future, then please contact the Accord office at paul@accordcoalition.org.uk.'