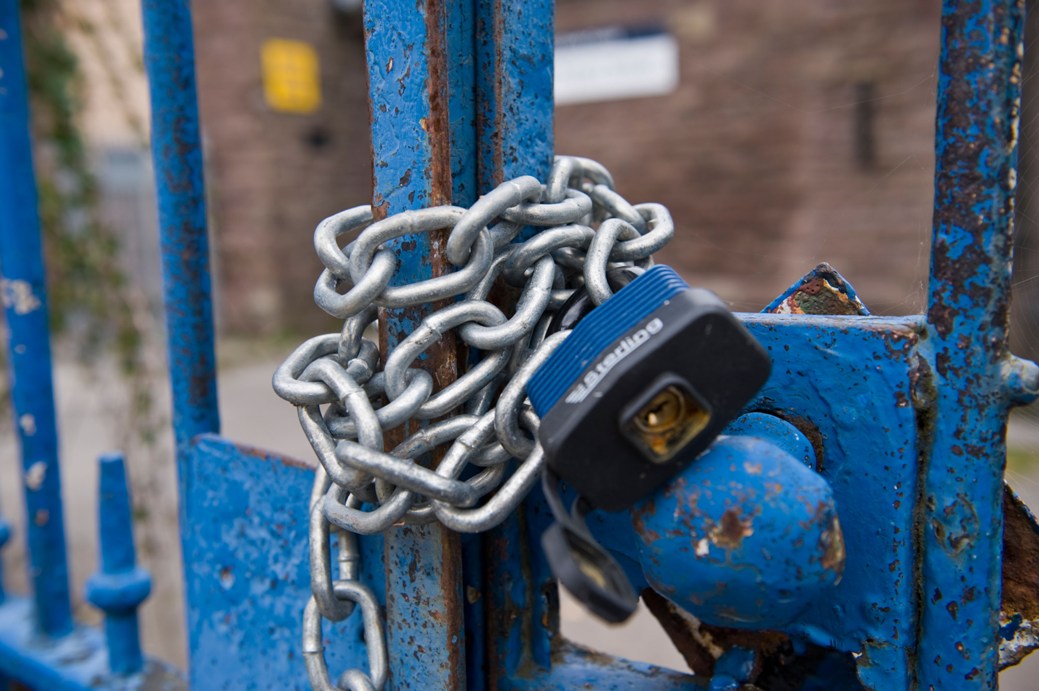 A group of 30 Anglican clergy, theologians and civil rights activists have issued a public letter urging national Church of England officials 'to abandon admission policies that discriminate against people by faith' in their schools. It is prompted by a recent Church of England report that commends awarding pupil places to families with a record of church worship to boost church attendance, which it describes as presenting 'enormous missional opportunity'.
The report 'Children and Youth Ministry' was published ahead of February's meeting of the Church of England's governing General Synod and sought to identify 'good models of practice' for churches and dioceses to boost their engagement with young people. It was written by the Evangelism and Discipleship Team of the Archbishops' Council. The Council is an executive body that seeks to coordinate the work of the Church, including in education and schools.
The open letter complains that the report overlooks '… a body of evidence showing clearly that religiously selective admission arrangements are widely exploited, artificially boost church attendance, and more likely to benefit affluent families.' It also observes that the encouragement for Church schools to reward places to families with a record of church attendance provides '… ammunition for cynics' who question the Church's motives for providing state funded schools.
The signatories comprise largely clergy, including a former Bishop, as well theologians, educationalists and a member of the Parliament's joint Ecclesiastical Committee, which considers Church legislation proposed by the General Synod. The letter has been sent to the Archbishop of Canterbury, along with the Chair of the Church of England's Board of Education, the Rt Rev Stephen Conway. It has been organised by the Chair of the Accord Coalition for Inclusive Education, the Rev Stephen Terry.
Commenting on the letter the Rev Stephen Terry said 'It is disappointing and contradictory that national Church officials have set out an inclusive vision for CofE schools in recent years but, in practice, done very little to bring this about. For officials to now issue guidance that encourages dioceses to promote religious selection in admissions is inconsistent and a matter for great concern. It is morally questionable for the Church to act in this way, which causes damage to its reputation.'
The letter and list of signatories is reproduced below.
Dear Archbishop Justin/ Bishop Stephen,
We write as a group of Anglican clergy and laypeople who are dismayed by advice contained with the document 'Children and Youth Ministry' which was published by the Evangelism and Discipleship Team of the Archbishops' Council earlier this year. This report seeks to identify practices that enable churches and dioceses to boost their engagement with young people and it commends dioceses encouraging preferential admission arrangements that award school places to children from families with a record of Church worship. There is clear intent to use admissions to boost church attendance and so provide opportunities to evangelise young people.
The advice overlooks a body of evidence showing clearly that religiously selective admission arrangements are widely exploited, artificially boost church attendance, and more likely to benefit affluent families. This is completely at odds with the founding mission of most Church schools to educate those from poor backgrounds.
This guidance is also in stark contrast with pronouncements from Church education officials over recent years that our schools are not faith schools for Christians, but Christian schools for everyone in their local community. Such inconsistency provides further ammunition for cynics wishing to paint the Church as providing schools as an easy source of pew fodder or to evangelise, rather than for education for its own sake.
Church schools are the main way many in society now come into contact with the Church. Their practices should be exemplary and bring out the best in people, not lead them into temptation or entrench social privilege. We implore national Church officials to draw upon the example of inclusive Church schools and lead Church of England Schools to abandon admission policies that discriminate against people by faith.
Yours sincerely,
1. Rev Stephen Terry, Chair of the Accord Coalition for Inclusive Education
2. Cllr Revd Dr Jeyan Anketell
3. Christina Baron, Lay member of General Synod
4. Simon Barrow, Director of the Christian thinktank Ekklesia
5. Jonathan Bartley, Co-leader of the Green Party of England and Wales
6. Rev Professor John Barton, biblical scholar and Emeritus Professor, University of Oxford
7. Penny Bentley, retired headteacher of 20 years
8. Rev Dr Lorraine Cavanagh
9. Rev Jeremy Chadd, Vicar of St Chad's, Sunderland
10. Rev Jonathan Clatworthy, theologian
11. Rev Canon Richard Franklin
12. Rt Rev David Gillett, former Bishop of Bolton
13. Canon Christopher Hall, former Chair of Governors, Canon Slade School, Bolton
14. Baroness Harris of Richmond, Member of the House of Lords, including the Ecclesiastical Committee
15. Dr Theo Hobson, theologian
16. Rev Richard Jones, Associate Minister, Hereford Diocese
17. Rev Richard Kirker
18. Rev Peter Law-Jones, Vicar of Shirley in the Diocese of Birmingham
19. Rev Andrew McMullon, Vicar of the Uniting Parishes of Sedbergh, Lune and Dent with Cowgill
20. Rev Professor Michael J Reiss, Diocese of Ely
21. Rev Professor Christopher Rowland, Dean Ireland's Professor of the Exegesis of Holy Scripture Emeritus, University of Oxford
22. Rev David Simon
23. Professor Lord Trevor Smith of Clifton, former Vice-Chancellor
24. Rev Robert Thompson, Vicar of St Mary's, Kilburn and St James' West Hampstead
25. Rev Dr Miranda Threlfall-Holmes, Team Rector St Luke in the City Team Parish, Diocese of Liverpool
26. Rev Canon Professor Keith Ward FBA, Regius professor of divinity emeritus, Oxford
27. Rev Philip Welsh
28. Rev Claire Wilson
29. Rev Simon Wilson, Heacham, Norfolk
30. Anthony Woollard, Treasurer of Holy Trinity Church, Stratford-upon-Avon
Notes
'Children and Youth Ministry' sought to examine ways that dioceses, parishes and churches may be more successful in admitting young people. It listed drawing '… stronger links between schools, churches and families' as one of its main recommendations and observed the '… huge numbers of children we are in direct contact with through schools and the need to make better connections between church and school' (p4).
As well advocating churches evangelise via schools, the authors commended Church schools operating an admission policy that rewards pupil places to families with a record of church worship. They observed that 'of the 903 [6.4%] parishes with 25 or more under 16s 360 (40%) had a strong link to an affiliated Church of England School' (p4). They went onto highlight that 'of the 396 parishes which have 25 or more under 16s and no employed youth, children's or families worker, 292 (74%) have strong links to an affiliated Church of England School. The role that school links and subsequent school admissions make on under 16's attendance cannot be overlooked … while attendance impacted by school admission could easily be dismissed, it highlights an enormous missional opportunity with large quantities of these 5-11's attending church for several years.' (p25) No information was provided about the rate at which young people stopped attending Church when attending was no longer advantageous for gaining admittance to a school.
Awarding places to families on the grounds of Church attendance is particularly problematic because it is shown to encourage cheating. This includes by a 2018 report from the education charity, The Sutton Trust, which found parents attending religious services to be the most common 'ethically dubious' strategy employed by families in England to secure admission to a preferred school, with 31% of parents surveyed knowing someone 'personally' who had attended religious services so their child could attend a popular faith school. Meanwhile, a 2015 opinion poll commissioned by ITV found 12.6% of parents admitted they had pretended to practice a religion in which they did not believe to gain a place for a child at a popular faith school.
Religious selection by schools is consistently found to lead to socio-economic selection and privilege children from more affluent families. The Accord Coalition has reviewed research highlighting this strong link here.
Research in 2013 from the Fair Admissions Campaign found that the proportion of pupil places that could be allotted by faith in the oversubscription criteria of state funded Church of England secondary schools was 49.7%. In contrast, 10.9% of places at generically 'Christian' schools were apportioned by faith, while almost all pupil places at Methodist schools and all places at United Reformed Church schools were rewarded without recourse to religion.
Over the last five years national Church of England (CofE) officials have regularly presented Church of England schools not as faith schools for Christians, but as Christian schools for everyone. Archbishop Justin has even stated that in his view CofE schools should not select pupils by faith. However, there is no evidence of any concerted effort to have schools operate religiously inclusive admission policies.
Dioceses have special authority to determine what if any religiously selective admission policies its state funded schools employ. In 2017 Accord investigated the formal admissions guidance CofE schools were receiving from their dioceses. It found that, in the large majority of cases, the schools were not encouraged to operate inclusive policies. Schools were more often advised to prioritise pupils by faith.
A November 2016 Populus opinion poll commissioned by Accord found that state funded schools selecting pupils by faith was opposed by a large majority of adherents of all major world faiths, plus each of England and Wales' largest Christian denominations. The practice was opposed by 69% of Anglican respondents, to 17% in favour.