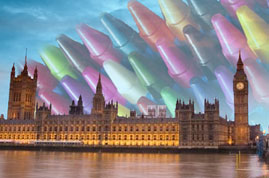 Regulations requiring secondary schools in England to provide Relationships and Sex Education have come into force this week, marking a historic advancement in inclusive education. In contrast to many other curriculum requirements, mandatory Relationships and Sex Education must now be provided by all secondary schools, both state-funded and independent. Schools have however been offered dispensation to begin their teaching later in the current school year if their preparations have been disrupted due to the COVID 19 pandemic.
Whilst statutory guidance for Relationships and Sex facilitates faith based schools teaching about their own 'distinctive faith perspective on relationships', it makes clear that all secondary schools must explore sexual orientation and gender identity in a way that is 'inclusive' of and relevant to people of different orientations and identities. Secondary pupils should also all be taught 'the facts about the full range of contraceptive choices, efficacy and options available'; 'medically and legally accurate, impartial information' about abortion; and 'how and where to access confidential sexual and reproductive health advice and treatment.'
At the same time, all primary schools are required to provide Relationships Education. This should include teaching primary pupils about healthy relationships and equipping them with knowledge to recognise and report abuse.
Chair of the Accord Coalition for Inclusive Education, the Rev Stephen Terry, said 'This week marks an important step forward in the advancement of inclusive education in England, further bolstering LGBT inclusivity in schools and, in many cases, ensuring that the rights, safeguarding and autonomy of pupils is better upheld. This positive moment has been a long time in coming and the contribution of advocates of inclusive sex education over many years and decades should be celebrated.'
'Recognition should also go to the then Education Secretary, Justine Greening, and MPs from different parties who back in 2017 supported the Government's plans to make Relationships and Sex Education mandatory. Their actions highlight the contribution that coalition building can make towards securing political change, and it should provide inspiration for those working collaboratively in order to secure the future health and well-being of people, in our increasingly diverse society.'