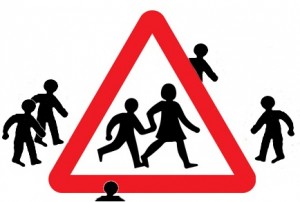 An illegal wedding reception at a North London faith school, involving a reported 400 guests, was last night broken up by police. The event at the state funded Yesodey Hatorah Senior Girls' School has drawn widespread condemnation, including from the Accord Coalition for Inclusive Education.
Chair of the Accord Coalition, the Revd Stephen Terry, said 'It is difficult to understand how any school would allow such an event to take place on its premises during this national lockdown. It is utterly reckless and displays a contempt for the law and the health and wellbeing of others.'
'It is to be hoped that this is an isolated incident, but the reality that a faith school has allowed this is egregious. The fact that such schools are allowed special exemptions from equality law encourages a culture of exceptionalism, and leads to an assumption that rules and laws, put in place for the good of the whole community can simply be ignored when it suits the organisation concerned.'
'Serious questions must be asked about how this event was able to take place. It is to be hoped that no other school will follow suit. '
Yesodey Hatorah Senior Girls' School is located in the Borough of Hackney. At the time of writing, Government statistics reveal that Hackney and the nearby City of London have an above average rate of covid infection of 650.9 cases per 100,000 people, versus 484 per 100,000 for England as a whole.