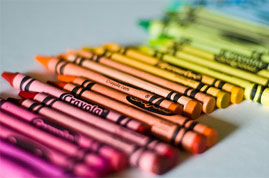 The Accord Coalition has urged the Catholic Education Service of England and Wales to intervene to ensure its schools do not base their Relationships and Sex Education (RSE) provision on unsuitable teaching resources for Catholic schools provided by the 'A Fertile Heart: Receiving and Giving Creative Love' programme. Problems with the resource have been revealed this week by Humanists UK, which include the promotion of stereotyping on the grounds of sex, lacking respect for LGBT people, and offering pseudoscientific justification for religiously justified beliefs.
For example, a resource for Key Stage 4 pupils – reproduced by Humanists UK – reveals that Catholic schools are encouraged to teach that biological arguments show men are "created to initiate sexual relationships" and women to be "receiver-responders" and that "it is the women who initiates in childbearing and rearing, and the man who needs to receive and respond to this". Hormones are cited as a biological reason that women "find it more difficult to enter uncommitted sexual relationships" and "are prone to suffer mentally and emotionally if sexual relationships fail." (p25)
Elsewhere, a video from the American Catholic campaigner Jason Evert is put forward as a classroom or homework activity, who argues gay and lesbian people should abstain from sex and likens same sex marriage to polygamy. (p17) The resource also argues that there is "there is no such thing as 'safe' sex'" and that "sexual experimentation can easily weaken the ability to settle into a permeant marriage", despite a lack of evidence. (p25)
Currently all schools in England must provide Relationships and Sex Education, while the Welsh Government is currently in the process of making the subject compulsory and determining topics that must be covered by schools. The 'A Fertile Heart: Receiving and Giving Creative Love' resource appears at odds with statutory RSE guidance for schools in England, which urges schools to "… be alive to issues such as everyday sexism, misogyny, homophobia and gender stereotypes and take positive action to build a culture where these are not tolerated, and any occurrences are identified and tackled" (p14) and that secondary "pupils should be taught the facts and the law about sex, sexuality, sexual health and gender identity in an age-appropriate and inclusive way." (p26)
The programme has been produced by a group of Catholics and endorsed by the Archbishop of Cardiff. It has been piloted in a group of schools in Wales and is currently being used by at least one secondary school in England.
Chair of the Accord Coalition for Inclusive Education, the Revd Stephen Terry, said "Faith schools can teach about their religious perspective on topics covered in RSE, but it is an increasingly professional subject that should be provided by those expertly trained to do so. This sort of clumsy amateur interpretation might just have found acceptance in a pre-scientific and credulous age. Such days, thankfully, are long behind us."
"It is disturbing to find programmes such as 'A Fertile Heart' being suggested as serious guidance. It is clearly inappropriate, potentially harmful and will offend many Catholic and non-Catholic families alike. Catholic education authorities should urgently intervene to ensure it does not distract any of its schools from their task of providing pupils with inclusive, factual and high quality RSE."