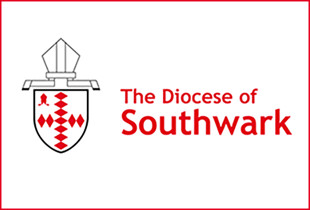 The Church of England Diocese of Southwark has described a proposed voluntary aided secondary school that it is seeking to open as an 'inclusive, non-selective' school, despite intending for it to operate a religiously selective pupil admissions policy. In response the Accord Coalition for Inclusive Education has urged that plans for a non-religiously discriminatory school be progressed instead.
The Diocese has offered its comments in a Statutory Proposal for the proposed school which it is wishing to open in the Borough of Kingston upon Thames. Despite the proposal's welcoming language, the planned school would reserve a third of its places for children whose family obtain a sufficient record or Church worship. Should the school open, nothing would prevent it from operating a more religiously selective admissions policy in future.
The approach to pupil admissions contrasts with that taken by St Luke's Church of England Primary School in Kingston. In 2015 it adopted a non-religiously selective admissions policy to prevent misuse associated with its religious criteria and to better serve local families. The change was urged by one of its Governors and local parish vicar, Fr Martin Hislop, who had identified that following the awarding of a place at the school most families that attended his church soon stopped altogether.
Despite the Diocese's claims about the inclusivity of its planned secondary school, its proposal does not demonstrate how the school's curriculum and assemblies would be accessible and inclusive for all, regardless of people or their family's religious or non-religious beliefs. It is also silent about religious discrimination in employment, even though voluntary-aided faith schools may religiously discriminate in the recruitment and employment of all their teachers.
The Diocese is currently seeking opinions about its plan which is open to public consultation until midday on Friday February 26th. 90% of the capital costs of the new school would be met by the Department for Education under a scheme for voluntary aided schools that it announced back in 2018. As the proposed school would be local authority-maintained, it would also require the formal approval of Kingston Council.
Chair of the Accord Coalition for Inclusive Education, the Revd Stephen Terry, said 'The willingness of the Diocese to describe its proposal as inclusive demonstrates its awareness of the great value parents place on inclusivity in the school system. In truth, however, it is not proposing to open an inclusive school, but one that would be religiously discriminatory. This is very misleading and at odds with the needs of our increasingly diverse society.'
'The Diocese and Council should only approve plans for a school that will treat people of different religions and beliefs equally and fairly. St Luke's Church of England School In Kingston, also in Southwark Diocese, adopted non-discriminatory admission arrangements way back in 2015. Why does the Diocese not follow this admirable example?'
Notes
A November 2016 Populus opinion poll commissioned by Accord
found
that state funded schools selecting pupils by faith was opposed by people in Britain by a ratio of almost five to one. A large majority of adherents of all major world faiths and each of England and Wales' largest Christian denominations were similarly all found to oppose this faith discrimination.