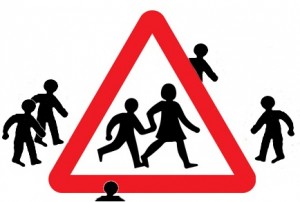 Southampton City Council has been threatened with legal action after refusing to admit a Humanist as a full member of its committee tasked with monitoring Religious Education in local schools. The Council currently permits a Humanist to attend meetings of its Standing Advisory Council on Religious Education (SACRE), but only as a co-opted member who, unlike representatives from local faith groups, does not have voting rights.
The Council upheld its approach at a meeting of the full Council last November after consulting with existing voting members of its SACRE. It is reported that a Church of England representative alleged that granting a Humanist voting status would be a 'Trotskyist move'. The Council has however now agreed to reconsider the issue after a threat of legal action supported by Accord member group, Humanists UK.
Chair of the Accord Coalition, the Revd Stephen Terry, said 'Religious Education has everything to gain by being inclusive and pluralistic. It should facilitate the growth of mutual understanding and dialogue, never discrimination.'
'It is therefore deeply inappropriate for a belief community to be purposefully disenfranchised in the provision or management of the subject, whether to pursue religious rivalries or out of ignorance of the law. It is to be hoped that Southampton City Council soon amends its utterly misguided and discriminatory approach and joins the many existing local authorities that accept SACREs must properly include the non-religious.'
Last month the Welsh Parliament passed a Bill which affirms that non-religious representatives should be included on SACREs, which the Welsh Government already believed was required due to the 1998 Human Rights Act. Until the Bill is formally enacted, the law regarding membership of SACREs in Wales and England remains the same. Numerous Councils across England have similarly concluded that they should admit a non-religious representative with full voting rights. In 2019 Greenwich Council admitted a Humanist as a full SACRE member in response to a legal challenge against its initial decision not to do so.