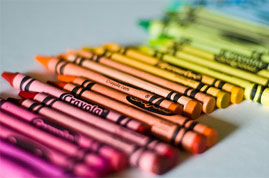 Plans for the first Catholic school in Northern Ireland to become an integrated school have taken a major step forward due to Northern Ireland's Education Minister having offered their formal consent for the proposal. The decision, which was taken last month, means that the school – Seaview Primary School in the village of Glenarm in County Antrim – could become an integrated school as soon as this coming September.
Integrated schools seek to be inclusive of those of different religious as well as non-religious beliefs and are one way to help de-escalate Northern Ireland's heavily religiously segregated state school system. Over 90% of Northern Ireland's state school pupils attend a notionally protestant or Catholic school, and ethnically mixed schools have been frequently cited as helping create the conditions for improved integration.
The advocacy group for state funded Catholic schools in Northern Ireland, the Council for Catholic Maintained Schools, has supported the plan for Seaview Primary School, which it had been seeking to close due to falling pupil numbers. Accord first reported on plans to turn the school into an integrated school back in 2019, when a survey of parents of pupils at the school revealed 95% were in favour of the proposal.
Chair of the Accord Coalition, the Revd Stephen Terry, said 'The popularity of the small but growing integrated school sector in Northern Ireland is to be celebrated, and the decision about Seaview Primary School's future is very welcome news. It is not enough however for some schools to be religiously inclusive and for them to compensate for the effects of others that purposely segregate and discriminate.'
'The ultimate goal for a religiously inclusive state funded education must be for all schools to treat those of different religions and beliefs fairly and equally. Northern Ireland's hard-learned lessons about the perils of segregation and discrimination in the school system, along with Seaview Primary School's positive example, should both serve as inspiration for further and more radical change.'