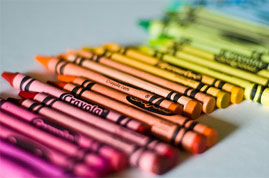 Ofsted has admonished a private faith school for stocking a library book that advocated killing people for sexual behaviour with members of the same sex. The book entitled 'Islam on Homosexuality' was discovered at the Institute of Islamic Education – a male boarding school in Dewsbury – during an Ofsted inspection in May. Elsewhere in the book a paragraph entitled 'putting to death' stated that '… the evil doers should be put to death'.
The inspectorate has revealed in its subsequent report, published on Tuesday, that the school's headteacher was clear the book should not have been in the library, but that other school leaders continued to believe it was a valid inclusion for 'research' purposes. Ofsted's report concludes that by making the book freely available the school was contravening its legal duties, including under the Equality Act 2010.
Ofsted's report also reveals that the school had weak and ineffective safeguarding arrangements, health and safety problems including exposed electrical wires, and that the school was not aware it needed to be providing Relationships and Sex Education. All schools in England have been required to provide the subject since the 2020/21 academic year.
Chair of the Accord Coalition for Inclusive Education, the Reverend Stephen Terry, said 'Although the material found at the school is an undoubtedly extreme and shocking example, it should not be easily dismissed as an aberration. There continues to be a wider problem of religiously justified homophobic behaviour and attitudes in the school system, which is worsened by curriculum exemptions.'
'For example, the Equality Act normally protects people from many forms of discrimination but does not cover the content of a school's curriculum. Schools are meanwhile advised when providing Relationships and Sex Education to consider the religious background of pupils and, in the case of faith schools, may teach about their own "distinctive faith perspective on relationships". The overall effect is unfortunately that religiously justified discriminatory attitudes are gaining validation when schools should be safe havens from discrimination.'
'Schools should be able to teach about a balanced range of views when considering religious perspectives. However, this should not come at the expense of promoting acceptance towards people of different backgrounds and characteristics, and there remains a need for clearer Government guidance for schools to help achieve this.'