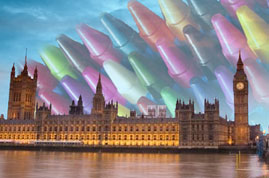 A Private Members Bill seeking to replace the laws demanding daily Christian worship in community schools in England, with instead a requirement for religiously inclusive assemblies, passed its second reading in the House of Lords on Friday (September 10th). The Bill is opposed by the Government, so is not expected to become law, but a range of Peers expressed their support for it during the accompanying second reading debate.
Sympathetic interventions included from the former Bishop of Oxford, Lord Harries of Pentregarth, who explained he supported the Bill for three reasons. The first was due to England's growing religious diversity; the second due to the low esteem with which many held the compulsory worship laws, including many community school head teachers; and thirdly because he believed Christianity was fundamentally committed to free choice. Expanding upon his third point, he noted the contribution made by Christians towards religious freedom in England, including the Anglican philosopher John Locke.
The Bill has been tabled by the Humanist Peer, Baroness Burt of Solihull. To coincide with the second reading Accord member group, Humanists UK, has released an opinion poll assessing the attitude of British people with children aged 4 to 16 towards compulsory school worship. Their poll, which was undertaken by YouGov, found 65% of parents were not aware of the compulsory worship laws. Once all parents were made aware of them, only 24% supported the laws being enforced with 60% opposed.
Chair of the Accord Coalition, the Revd Stephen Terry, said 'The support of Peers for reform of the compulsory worship laws further evidences the widespread dissatisfaction with non-faith schools being compelled to provide it. As Lord Harries has argued, the current legal arrangements fail to respect England's religious diversity or the importance of religious freedom and autonomy.'
'Many schools simply find the requirements for compulsory worship unworkable and consequently neglect their provision of assemblies. If the opportunity for students to communally explore and forge shared values is to be rescued, then the Government must show leadership and repeal the Collective Worship laws. The laws are repressive and ultimately self-defeating.'