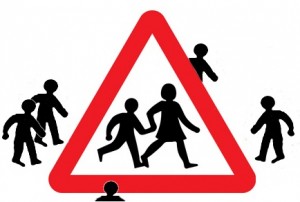 The Accord Coalition for Inclusive Education has urged the new Education Secretary Damian Hinds to implement inclusive reforms and ensure personal interests do not influence his new public duties.
Commenting on the Minister's appointment and questions over his impartiality Accord Coalition Steering Group member, the Reverend Stephen Terry, said 'The Education Secretary should prioritise boosting the long term health and well-being of pupils and wider society. To achieve this – and to uphold Ministerial Code requirements to separate public duties from any private interests – the Minister should focus on the evidence and expressed needs of children.
'In so doing the Government must not offer a green light to those who seek to segregate, but steer schools on a path a way from division. Future generation will judge us very poorly should we leave a legacy of fragmentation or discrimination.'
The Accord Coalition has previously reported on Damian Hinds. As a member of the House of Commons Education Select Committee in 2011 he criticised the extent to which the annual report from the Chief Schools Adjudicator censored faith schools for breaking the Schools Admissions Code.
In 2014 he introduced a debate in Parliament on admissions to Catholic schools where he complained about the 50% faith free school discrimination cap and framed Catholic schools as not being socially exclusive. In response the Fair Admissions Campaign – which the Accord Coalition helped to co-found in 2013 – set out how the Catholic state school sector in fact admits a socially advantaged intake and compounds social-economic disadvantage.
In a further question regarding the Minister' impartiality, the Accord Coalition member group Humanists UK reports today that Mr Hinds received funding for his parliamentary office from the Catholic Bishops Conference of England and Wales in 2014/15.
The new Minister takes charge at a time when his Department has a range of pressing matters to consider that are of particular concern to inclusivity campaigners. Such issues include deciding how to respond to Ofsted's annual report – published last month – that 
warned
 the inspectorate lacked necessary legal powers to tackle a growth of illegally unregistered schools (a large proportion of which are faith based); producing statutory Relationships and Sex Education guidance to coincide with the subject being made compulsory next year; and deciding whether to continue with the Government's 
popular
 religious discrimination cap in faith free school admissions.
The Catholic Church of England and Wales is currently boycotting the free schools programme in protest at the faith free schools discrimination cap. This is despite the fact that most private Catholic schools in England and Wales and most Catholic schools in other countries do not select pupils on faith grounds.
Notes
The Ministerial Code requires 'Ministers must ensure that no conflict arises, or could principle reasonably be perceived to arise, between their public duties and their private interests' (p15).
The Code goes onto list 'The Seven Principles of Public Life' which were published by the Prime Minister's Committee on Standard in Public Life in 1995. The seven principles include 'Selflessness: Holders of public office should act solely in terms of the public interest' and 'Objectivity: Holders of public office must act and take decisions impartially, fairly and on merit, using the best evidence and without discrimination or bias.'