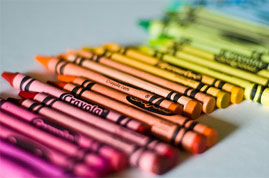 The Accord Coalition has urged the Government to amend its proposed relationships and sex education guidance to require all schools to promote the acceptance of LGBT people. Currently the guidance facilities primarily schools overlooking LGBT content. Combined with other Government proposals to amend inspection guidance no longer require private primary schools to teach about same sex marriage, cohabiting couples or LGBT parents, Accord has warned the Government risks allowing primary schools to edit LGBT people out.
Chair of the Accord Coalition for Inclusive Education, the Reverend Stephen Terry, said 'The Government has done a lot to promote the rights and acceptance of LGBT people, as well as address damage caused by policies such as Section 28. However it is now yielding to those who wish for especially primary schools to be able to pretend LGBT people do not exist.'
'This is a worrying move, which represents a watering down on earlier commitments. Schools are settings where a great deal of LGBT bullying still takes places. If we are to create and safeguard the conditions in society where LGBT people live free from discrimination, stigma or prejudice then all schools should promote the acceptance of LGBT people.'
Accord has repeated its call today in a submission to a consultation on the Department for Education 's proposed statutory relationships and sex education guidance. The guidance is being produced ahead of September 2020 when all primary schools in England will have to teach Relationships Education and all secondary schools Relationships and Sex Education. This will be over three years since Parliament mandated that these subjects to be compulsory in all English schools.
The draft guidance is stronger on LGBT inclusivity at the secondary school stage. It advises secondary schools 'should' (rather than 'must') teach about sex, sexuality and genders in inclusive, sensitive and respective manners. However it does not require any school to actively promote the acceptance of LGBT people. Although it recommends schools make LGBT content an integral part of their teaching, it does not mandate this and by inference this recommendation only covers secondary schools. The draft guidance also facilities religious bias or conformity by failing to require or encourage any school to teach about a balanced range of views when teaching religious perspectives.
Notes
In January the Government affirmed that new guidance would stress LGBT inclusivity.
Homophobia and transphobia are found to blight many schools. In June 2017 the LGBT equality charity Stonewall issued its third five yearly report into the experience of LGBT pupils at British schools. Of LGBT pupils it found:
22% at non-faith schools said staff never challenged homo, bi and transphobic language (rising to 31% of pupils in faith schools)

only 68% reported that their school said homo and biphobic bullying was wrong (dropping to 57% among faith school pupils)

only 41% reported that their school said transphobic bullying was wrong (dropping to 29 % of faith school pupils)