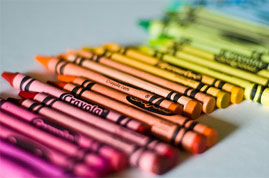 Jewish News has reported that lawyers acting on behalf of a parent have written to the Department for Education alleging that proposed guidance for independent schools to actively promote respect for LGBT people as 'equally valid' violates the parent's religious freedom and is illegal. In response to the fresh legal and political pressure, the Accord Coalition for Inclusive Education has implored the Government to strengthen its requirements for schools to promote the acceptance of LGBT people.
The draft Government guidance that is being challenged set outs obligations for independent schools under the 2014 independent school standards, which requires schools to actively 'encourage respect for other people, paying particular regard to the protected characteristics set out in the 2010 [Equality] Act.' Sexual orientation, sex and gender reassignment are all protected characteristics under the Equality Act, which further requires schools to have regard to a need to eliminate discrimination, advance equality of opportunity and foster good relations between people on these grounds.
In November Accord criticised proposed Government Relationships and Sex Education guidance for facilitating primary schools overlooking LGBT content, and urged that it be strengthened. Back in July 2017 Accord organised a letter from 53 religious activists and clergy which called for all schools to be required to promote the acceptance of LGBT people.
Chair of the Accord Coalition, the Reverend Stephen Terry, 'The school system continues to suffer from homophobic, biphobic and transphobic bullying and attitudes, which can have a huge impact on the health and happiness of pupils and staff. If all are to be able to flourish then the Government must disregard spurious legal threats that seek to frustrate the acceptance of LGBT people, and instead ensure all schools contribute towards forging a society where LGBT people may live free from discrimination, prejudice and stigma.'