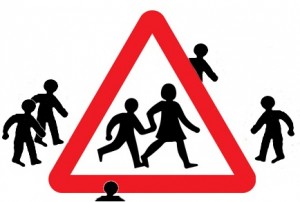 A new report conducted by academics at Liverpool Hope University and released yesterday has found that the proportion of secondary schools in England providing Religious Education (RE) at GCSE decreased by 13% between 2017 and 2018, meaning that only 39% of the schools were discovered to provide it. The gap in provision between faith and non-faith schools also widened, with only 30% of non-faith secondaries providing the GCSE, a drop of 18.1% from the previous year.
The research covers the period when the impact of revised subject content criteria for RE were realised. The changes have meant pupils have to learn about two religions for RE GCSE, meaning that faith schools must teach about another faith. However, non-religious beliefs may not comprise one of the two worldviews to be systematically studied, while the subject has less focus on philosophy and ethics and more on theology and textual studies.
The report has been followed today by publication of this year's GCSE results. They
reveal
that the number of entries for RE GCSE has declined by 42.6% over the last eight years, with 200,000 fewer pupils achieving a qualification in the subject at the end of Key Stage 4.

In response the Accord Coalition for Inclusive Education has urged the Government to enact the recommendations of the Commission on Religious Education. The work of the two year long Commission was conducted by a mix of national RE experts drawn from a wide variety of backgrounds. They investigated and extensively consulted on the legal and policy frameworks for the subject in English schools.
The Commission released its recommendations in September 2018, warning that RE could soon almost disappear in non-faith schools. Among its key recommendations were that RE should become a nationally determined subject. RE is currently in the anomalous position of being the only compulsory subject in state funded schools in England that is not part of the National Curriculum. The legal structures and systems that support it have remained largely unchanged since 1944.
Chair of the Accord Coalition, the Revd Stephen Terry, said 'RE is being allowed to deteriorate and suffer badly. This includes many faith schools giving limited consideration to other beliefs, especially prior to GCSE, and many non-faith schools cutting back on and, in some cases, even ceasing provision of it. These latest findings are highly alarming and should prompt an urgent review by Government.'
'It is encouraging that a strong consensus has already formed about how RE should change. This includes a key recommendation of the prestigious 2018 Commission on Religious Education, which urged that all pupils be provided with a nationally prescribed entitlement to an education about religious and non-religious beliefs. A recent report from the Lancaster University based Professor Linda Woodhead and former Education Secretary Charles Clarke has also recommended a very similar way forward.'
'Learning about a range of religions and beliefs held in society, and the values they uphold, is vital in education about citizenship. At a time when our nation badly needs to grow in mutual understanding and tolerance of different lifestyles and worldviews, such teaching is a vital component of a broad and balanced education. Government should implement this in all schools as a matter of urgency.'