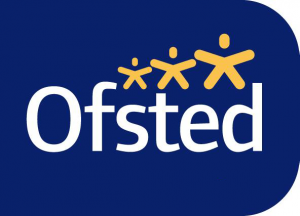 Ofsted is continuing to draw attention to the difficulty public bodies have to prevent those seeking to operate unregistered schools. Speaking to BBC 2's Victoria Derbyshire programme last month Ofsted's Chief Inspector, Amanda Spielman, complained about the limited ability public bodies have to take action.
Her comments immediately followed news that Ambassadors High in Streatham, South London, would remain open because it would teach pupils for less than 18 hours a week and so not meet a common definition of a school. This is despite the school's head teacher having been convicted for operating the institution as an unregistered school in September.
Ofsted has meanwhile revealed another case of an unregistered school, the Islamic Preparatory School Wolverhampton, playing cat and mouse with authorities. The Department for Education received notification from the head teacher on September 23rd that the school had closed. Two days later however Ofsted attempted to inspect the premises and were denied access by the headteacher.
In its recently published inspection report, Ofsted record that the headteacher stated that children were still being educated, but part-time, and so the institution could no longer be considered a school and thus inspected. The report concludes that 'from the available evidence during this inspection, it would appear that the school is still operating. This contradicts the information sent to the DfE by the proprietor.'
The report also records that the premises were unsafe, noting 'the fire exit at the rear of the school was blocked by two large vehicles.' Many illegally unregistered schools are found to flout health and safety regulations, to provide a deficient curriculum, and to be faith based.
Chair of the Accord Coalition for Inclusive Education, the Reverend Stephen Terry, said 'The Government and Parliament should have already closed loopholes and given bodies like Ofsted the ability to better monitor schools that try to escape regulation by operating on the fringes of the law. At a time when political leaders are distracted by other matters, it is right that Ofsted should continue to highlight abuses by illegally unregistered schools and not permit awareness of the problem to slide.'
'There is however a much bigger backlog of proposed reforms which would, if implemented, help the school system adjust to the increased religious diversity in society, for example the vision set out in 2018 by the Commission on Religious Education to strengthen and encourage more inclusive RE in schools. Remarkably similar ideas to make schools more religiously inclusive are also set out by Professor Linda Woodhead and former Education Secretary, Charles Clarke, in their recent report 'A New Settlement Revised: Religion and Belief in Schools'.
'These proposed reforms are all popular and carry support from people of different religious, professional and political backgrounds. Whatever the result of the imminent General Election, the new Government will need to address them as a matter of urgency.'