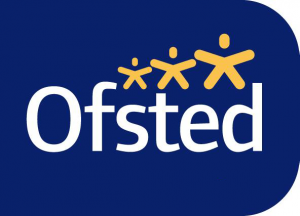 Ofsted has been prevented from speaking with any pupils at a Charedi Jewish primary school who are found to have a poor grasp of English and to be mainly taught religious studies in Yiddish. The TTD Gur School in Hackney in North London has again been graded as an 'inadequate' by Ofsted in its latest inspection published this week.
In the latest report Ofsted found the schools to provide an inadequately narrow secular curriculum, to be educating 242 pupils when it is only permitted to teach up 140, and to being failing to meet a wide range of Independent School Standards regulations. Inspectors were however denied any opportunity to talk with pupils, so preventing them gaining a better understanding of pupil's learning and experiences at the school, limiting the usefulness of the visit. Inspectors were told it was not possible to speak with pupils at the request of parents.
Chair of the Accord Coalition for Inclusive Education, the Revd Stephen Terry, said 'It is an affront to the rights and opportunities of pupils when their school fails to prepare them for positive and meaningful engagement in society. Such poor education, like that being provided by this school, should not be tolerated.'
'The school inspection system is ill-equipped for dealing with schools with an obscurantist agenda, whether those that try to operate under the radar as an illegally unregistered school, or simply those that seek to impede inspectors' investigations. This case highlights the urgent need for the Government to review the powers of inspectors, so that ambiguities and loopholes in the law cannot be exploited by those who seek to avoid openness and proper scrutiny.'
TTD Gur School had been graded as 'outstanding' by Ofsted as recently as 2013, highlighting the less deferential approach that the inspectorate has taken to faith based schools in recent years. Back in March 2018 the Government issued an integration strategy Green Paper, which stated that it would review Ofsted's powers in relation to unregistered schools.