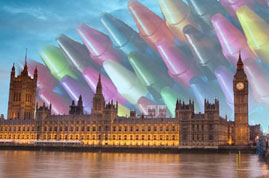 The Accord Coalition for Inclusive Education has welcomed a fresh announcement from the Government this morning that it still intends to introduce legislation to boost the powers of Ofsted to monitor for and shut down illegally unregistered schools. The statement from the Education Secretary, Gavin Williamson, observes the Department for Education also seeks to produce guidance for out-of-school settings.
Since early 2016 Ofsted has operated a dedicated task force to investigate unregistered schools and pursue those individuals responsible for operating them. Ofsted's last annual report, published in January, revealed that since 2016 it had investigated over 600 educational settings, with it having 'reasonable cause' to believe over 290 were operating as an unregistered school. Many are found to be faith based and to provide an inadequately narrow secular curriculum.
Ofsted's annual report revealed the most common tactic used by illegal schools to avoid scrutiny was 'reducing their hours to below 18 hours per week', ensuring they fall outside a commonly accepted legal definition of a school and so beyond Ofsted's remit. The report also noted that 'even when those running illegal schools have been successfully prosecuted, there are no powers to close them down and some have continued to operate'. Ofsted has previously described how some illegal schools 'engage in a game of cat and mouse with our inspectors'.
Chair of the Accord Coalition, the Reverend Stephen Terry, said 'Many unregistered schools are found to flout basic health and safety regulations and fail to ensure they provide pupils with a broad and balanced curriculum. It is a scandal that so many operate, often with the knowledge of a range of government agencies, despite them not properly upholding the rights, safety and opportunities of their pupils.'
'The Government should be commended for publicly renewing its commitment to introduce legislation so that unregistered schools can be either made legitimate or shut down more effectively. The granting of proportionate powers so that public bodies like Ofsted can deal with schools that deliberately flout the law is urgent and long overdue.'
.
.
Notes
In March 2018 the Government issued an integration strategy Green Paper that stated it would review Ofsted's powers in relation to unregistered schools.
Hackney Borough Council is the local authority suspected to have the largest number of local children attending unregistered schools. Last month a report from Council officers stated that they believed there to be at least 23 unregistered educational settings in the area, but that 'no real progress has been made' in dealing with them because 'there is no existing regulatory/statutory framework within which these settings neatly fit'.