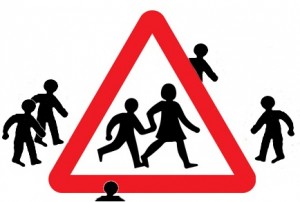 Ofsted's Chief Inspector, Amanda Spielman, has warned this week that thousands of children in England continue to languish in illegally unregistered schools and affirmed that the inspectorate's hands are 'to a large extent … tied' because Ofsted lacks powers to regulate such institutions. She also expressed hope that the Government would soon reveal details about how it intended to change the law to address this situation.
In recent years Ofsted has regularly complained of lacking appropriate powers to regulate unregistered schools, accusing some of the education outlets of playing 'cat and mouse' with inspectors and operating 'on the cusp of the law' to escape scrutiny. This includes by frustrating the ability of inspectors to collect evidence or by exploiting legal ambiguity in definitions of what constitutes full time education, a home educated child or a school.
All schools are legally required to register with the Department for Education, but some do not. These illegally unregistered schools are often found to provide a substandard curriculum and to flout basic health and safety regulations. Many have been discovered to be faith based and to promote a religiously obscurantist agenda. In February the Government committed to introducing at the 'next opportunity' legislation to boost the powers of inspectors so they can more effectively monitor for and help shut down illegally unregistered schools, but further details are still to be revealed.
Chair of the Accord Coalition for Inclusive Education, the Revd Stephen Terry, said 'Ofsted is right to continue to raise awareness of the problem of unregistered schools. We urge the Government to progress its commitment to grant proportionate powers to inspectors, to ensure that all school pupils are educated in a safe setting and for life in a religiously diverse world.'