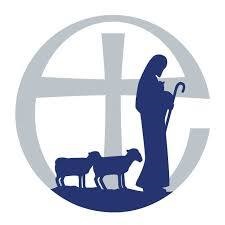 A Church of England academy trust, The Good Shepherd Trust, is facing fresh pressure regarding its treatment of a former head teacher following two public bodies having both dismissed various misconduct allegations that the trust filed regarding their former member of staff. Back in February Accord reported on a deterioration in the relationship between the trust and many parents at Ashley Church of England Primary School in Walton-on-Thames, who were critical of the trust's treatment of the school's former head, Richard Dunne.
Mr Dunne left his post of nearly eighteen years in late 2019 and is pursuing a claim for constructive dismissal. Many residents near to the Surrey school have urged for greater openness from the Trust about the case, and some have petitioned for an independent investigation of it. Relations have now become further strained with both the Teaching Regulation Agency and the Disclosure and Barring Service having concluded last month that they saw no need to take any action regarding various complaints made to them by trust regarding Mr Dunne's conduct.
In his defence to the Teaching Regulation Agency, Mr Dunne included 380 letters of support from current and former parents, current and former staff at Ashley School, and former pupils. Had the agencies ruled against Mr Dunne then it is possible he may have been prevented from ever working as a teacher again. His claim of constructive dismissal is yet to be heard by an employment tribunal. Parents have raised over £20,000 to support his legal costs.
Chair of the Accord Coalition, the Revd Stephen Terry, said 'It is of great regret that relationships between different parties involved with Ashley Primary School have deteriorated to the extent they have. It is an unhealthy situation and we urge the Department for Education to intervene, perhaps via the relevant Schools Commissioner, and provide support, to help improve matters.'
Around three quarters of academy schools in England belong to a multi-academy trust. Ofsted can carry out evaluations of the quality of education provided by a multi-academy trust by inspecting a sample of their schools, but cannot inspect the trusts themselves. Trusts are accountable to the Department or Education and, in practice, usually via Department appointed Regional School Commissioners.