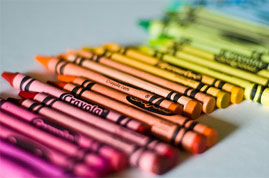 Ofsted will allow primary schools to ignore LGBT relationships, despite having previously downgraded primary schools for having done so. The inspectorate clarified its position yesterday by the release of fresh guidance regarding how it will inspect the teaching of protected characteristics in schools.
While Ofsted has affirmed that in future inspections secondary schools that ignore LGBT content will receive a leadership and management judgement of 'requires improvement' or worse, primary schools will not receive such a judgment as long as they fulfil the requirements of the Department for Education's statutory guidance on compulsory Relationships Education. The guidance encourages primary schools to provide age appropriate sex education and to consult parents in regard to any sex education they may provide, but does not require primaries to teach about LGBT people.
Ofsted has previously expected primaries to acknowledge and promote acceptance towards LGBT people after considering its duties and those of schools under the Public Sector Equality Duty. The Duty requires those undertaking public functions to tackle discrimination, advance equality of opportunity and foster good relations between people of different protected characteristics. The protected characteristics include gender reassignment, sex and sexual orientation. Although the Public Sector Equality Duty does not cover independent schools, they are required to encourage '… respect for other people, paying particular regard to the protected characteristics' under the 2014 Independent School Standards Regulations.
Ofsted has come under renewed pressure for requiring primary faith schools to promote acceptance of LGBT people, despite compelling legal argument for it to do so. This includes last year from two members of the House of Commons Education Select Committee and this year from the Policy Exchange think tank, which has had good links to the Government. In February Policy Exchange criticised Ofsted for downgrading primary faith schools that do not acknowledge the existence of LGBT people and urged the inspectorate to overlook schools doing this.
Central government meanwhile has undermined Ofsted's stance through recent statutory guidance. In 2019 the Department for Education issued statutory guidance regarding the Independent School Standards Regulations and issued statutory Relationships and Sex Education guidance which provide a green light for primary schools to ignore LGBT content, if they wish to do so.
Chair of the Accord Coalition for Inclusive Education, the Reverend Stephen Terry, said 'It has been clearly shown that the school system is a setting where a lot of LGBT bullying still takes place. If we are serious as a nation in wishing to create a society in which LGBT people feel safe to be themselves without the threat of discrimination, stigma and prejudice, Ofsted should lead the way in ensuring that all schools encourage and promote acceptance of those who identify as LGBT.'
'Accord is astonished and concerned that school inspectors have been apparently pressured into downgrading the importance of LGBT inclusion. Such a regressive and backsliding move waters down earlier commitments, and gives aid and counsel to those who would deny basic human rights to those of whom they do not approve. This shameful decision should be protested by all who want this country to be an open, free and tolerant society.'
.
Notes
Homophobia and transphobia are found to blight many schools. In June 2017 the LGBT equality charity Stonewall issued its third five yearly report into the experience of LGBT pupils at British schools. Of LGBT pupils it found:
22% at non-faith schools said staff never challenged homo, bi and transphobic language (rising to 31% of pupils in faith schools)
only 68% reported that their school said homo and biphobic bullying was wrong (dropping to 57% among faith school pupils)
only 41% reported that their school said transphobic bullying was wrong (dropping to 29 % of faith school pupils)
In July 2019 78 civic leaders sent an open letter urging the Education Secretary to provide much greater 'moral and regulatory support' for schools promoting acceptance towards LGBT people. The letter was organised with the support of the Accord Coalition and British Muslims for Secular Democracy.
The Public Sector Equality Duty was created by the 2010 Equality Act. It requires all those exercising public functions to 'have due regard to the need to eliminate discrimination, harassment, victimisation and any other conduct that is prohibited by or under this Act; advance equality of opportunity between persons who share a relevant protected characteristic and persons who do not share it; foster good relations between persons who share a relevant protected characteristic and persons who do not share it.'