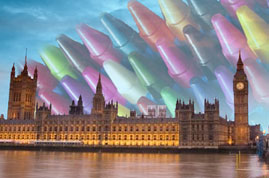 The UK Government has slashed the grants it provides to trainee secondary school teachers across a range of subjects, including Religious Education (RE). Most trainee RE teachers currently receive a government grant of £9,000, but no grant funding will be made available for them beginning in the 2021/22 academia year.
The Government has decided to dramatically reduce its initial teacher training funding because it anticipates an increase in teacher training applications due to a rise in unemployment caused by the coronavirus epidemic. This is despite RE experiencing a crisis in English secondary schools, with 40% of the schools providing no RE in Year 11, and the subject suffering from a long-term teacher supply problem.
The number of students starting initial teacher training in RE in 2019/20 was 93% of the number required according to the Department's own Teacher Supply Model. In 2018/19 meanwhile the figure was 58% and in 2017/18 62%.
Chair of the Accord Coalition, the Revd Stephen Terry, said "Cutting funds for those training to be RE teachers, when there is a long standing shortage of RE specialists in schools, is only one example of the neglect that RE is suffering from. Others include the exclusion of the subject from the Department for Education's key school performance indicator, the English Baccalaureate, to the Government failing to enact the popular vision set out in 2018 by the Commission on RE to reform the subject's deeply antiquated legal structures."
"RE is a highly relevant subject in our increasingly diverse society, but is being permitted to wither on the vine. Accord urges the Government to support and rejuvenate RE through financial and legislative means, to guarantee that all school pupils receive a high-quality education about the range of religious and non-religious beliefs held in Britain today."