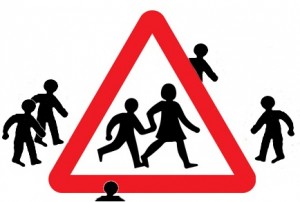 Ofsted has recommended that schools provide high quality Relationships, Sex and Health Education (RSHE) as a keyway to tackle sexual harassment and sexual violence. The inspectorate has offered its view in a report published today into sexual abuse at schools and colleges in England. It has been produced by request of the Government after earlier this year thousands of harrowing testimonies detailing sexual misconduct in schools were posted on the Everyone's Invited website
As part of its investigation the inspectorate surveyed over 800 children and young people aged 13 and above about their perceptions of sexual harassment and sexual violence. Children and young people were found to rarely speak to adults about sexual harassment, even though they reported it to be prevalent, especially girls.
For example, 24% of boys recorded that 'unwanted touching' occurred 'a lot' or 'sometimes' between people their age, rising to 64% amongst girls. 38% of boys recorded that 'sexual assault of any kind' occurred 'a lot' or 'sometimes', rising to 79% for girls. 55% of boys meanwhile reported that 'unwanted or inappropriate sexual comments' took place 'a lot' or 'sometimes', increasing to 80% among girls.
In response Ofsted has called on school and college leaders to act on the assumption that sexual harassment and online sexual abuse are problems for their students and to develop a culture where the harassment and abuse is recognised and addressed. The inspectorate states that 'central to this' should be a carefully planned RSHE curriculum that allocates time for topics that students find difficult, such as regarding consent and the sharing of explicit images. It further recommends schools and colleges provide training and set clear expectations for staff and governors to tackle sexual harassment, and that sanctions and interventions are made to tackle poor behaviour and provide support for students who need it.
Relationships and Sex Education only became a compulsory subject in English schools during the current 2020/21 academic year. Statutory guidance regarding the provision of the subject states that 'schools should be aware of the importance of making clear that sexual violence and sexual harassment are not acceptable, will never be tolerated and are not an inevitable part of growing up.'
Chair of the Accord Coalition, the Revd Stephen Terry, said 'The provision of Relationships and Sex Education has long been frustrated by a misguided lobby that seeks to delay when information related to human reproduction is covered in schools. It is hard not to conclude that more progress would have been achieved in combating sexual harassment and violence were it not for earlier efforts to prevent Relationships and Sex Education being made compulsory.'
'Ofsted's report provides a shocking wakeup call about how ubiquitous sexual misconduct has become in the lives of many young people. High quality Relationships and Sex Education is a vital safeguarding measure. It must play an even more important role in challenging pernicious attitudes, promoting positive behaviour and teaching students about how to access help, in order to better combat sexual harassment and violence.'
.
Notes
The 2009 Children Schools and Families Bill proposed to make '
Sex and Relationships Education
' compulsory at all state funded primary and secondary schools in England, but the proposal 
fell
 due to disagreement between the main parties in the run up to the 2010 General Election. 'Relationships and Sex Education' was only later made compulsory by the 
enactment
 of the Children and Social Work Act 2017.
Last July the Council of Europe's Commissioner on Human Rights, Dunja Mijatovic, 
warned
that sex education in schools across Europe, including the UK, was under serious threat from the rise of disinformation campaigns, whose authors often claim justification on religious grounds. She stated her belief that these attempts are indicative of wider efforts to suppress the rights of women and LGBT+ people.