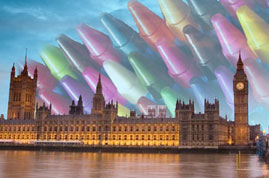 The Accord Coalition has welcomed the Government's decision not to remove the cap that prevents faith free schools in England from selecting more than half of their pupils on faith grounds, but criticised its intention to instead open local authority maintained faith schools that can still discriminate by faith when selecting all their pupils.
Chair of the Accord Coalition, the Reverend Stephen Terry said, 'The 50% religious selection cap at faith free schools has been working well for several years and signalled that all schools should be trying to bring people of different religious and ethnic backgrounds together. It was an important statement that the Government was taking social cohesion more seriously in our increasingly diverse society, so it is a welcome victory that the cap will be retained.

'However, it is very disappointing that the Government wishes to exploit a loophole in its own policy and help open local authority maintained faith schools that can discriminate by faith when selecting all their pupils. It is clear that integration, not segregation, is the best way forward both for the children concerned and society a large.
'The move to open fully discriminatory schools, but by a different route, will encourage more ghettoisation in the school system. This is a regressive move that panders to those who wish to isolate pupils of their faith from wider society.
'Accord has played a leading role in defending the 50% cap. An opinion poll by Populus in May 2017 that Accord commissioned 
found
 that four out of every five voters prefer that new faith schools should continue to operate under the current cap which limits the schools from not selecting more than half of their pupils on religious grounds.
.




.


Notes
A 50% religious discrimination cap was introduced for new faith academy schools by the last Labour Government in 2007. The Coalition Government borrowed the 50% policy when Michael Gove introduced its free schools programme in 2010 (free schools are a type of academy school). In 2015 the Conservative Government told Accord it would be continuing with the faith free school discrimination cap '… as an important way of supporting these schools to be inclusive and to meet the needs of a broad mix of families.'
In May 2017 the Conservative Party manifesto committed a Conservative Government to scrapping the 50% policy.The Catholic Church of England and Wales has opted not to open Catholic free schools, which is a self imposed boycott designed to undermine the 50% cap. It is very telling that state funded Catholic schools in other developed countries 
do not select pupils by faith
, nor do 
most private Catholic schools
 in England.