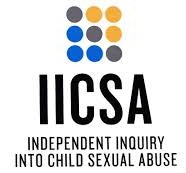 The official tasked with scrutinising the safeguarding of children by public bodies in Hackney has revealed that a systemic culture of resistance is preventing authorities from regulating numerous yeshivas in the London borough. The Independent Child Safeguarding Commissioner of the City of London and Hackney Safeguarding Children Partnership, Jim Gamble, offered his comments on Tuesday during a public hearing of The Independent Inquiry into Child Sexual Abuse.
Hackney is the local authority suspected to have the largest number of local children attending unregistered schools, with most being yeshivas, which are Jewish educational institutions that focus on the study of traditional religious texts. All schools are required to register with the Department for Education, but some do not. These illegally unregistered schools are often found to provide a substandard curriculum and to flout basic health and safety regulations. Many have been discovered to be faith based and to promote a religiously obscurantist agenda.
During the hearing Mr Gamble spoke of his seven year-long attempts to "engage yeshivas, which is like playing Whack-a-Mole when you're trying to engage in a way with locations that will move simply to avoid engagement". He went on to explain that "the unregistered education settings that we engage with have a very, very, very narrow curriculum. Those who support and deliver within that environment do not want to expand it in the way that the Department for Education and, indeed, Ofsted expect them to do".
The commissioner also revealed that he has encountered resistance from religious authorities and that requiring pupils to be taught a broader curriculum, beyond religious teaching, was the greatest point of contention. He later observed:
"I have engaged directly with the Union of the Orthodox Hebrew Congregations, and with individuals within it, and we seem to make a limited degree of progress and then come to a stalemate position, to the point whereby the frustration for the safeguarding partners is that no matter how hard we work to reassure, to listen to the cultural concerns, to adapt, even to the point of saying, 'Look, from our point of view, let's separate the safeguarding issues, the primary safeguarding issue, from the curriculum-based issues', to be met in the final correspondence with feedback that, if we could just get the Department for Education to negate the curriculum requirement, then those people that we have been negotiating with would meet our requirements around safeguarding."
In recent years Ofsted has regularly complained about a lack of appropriate powers to regulate unregistered schools, accusing some of the education outlets of playing 'cat and mouse' with inspectors and operating 'on the cusp of the law' to escape scrutiny. Back in March 2018 the Government issued an integration strategy Green Paper that stated it would review Ofsted's powers in relation to unregistered schools. In February this year the Government committed to introducing legislation at the 'next opportunity' to boost the powers of inspectors so they can more effectively monitor for and help shut down illegally unregistered schools, but further details are still to be revealed.
President of the Accord Coalition for Inclusive Education, Rabbi Dr Jonathan Romain, said "Various public bodies and officials keep repeating the same message that their attempts to look after pupils are being thwarted because of the way many unregistered schools are deliberately flouting the law to escape scrutiny. The granting of proportionate powers to school inspectors, to ensure that all school pupils are being educated in a safe setting and for life in a religiously diverse world, is long overdue. We urge the Government to bring forward proposals to facilitate more thorough and effective regulation of unregistered schools as a matter of urgency."