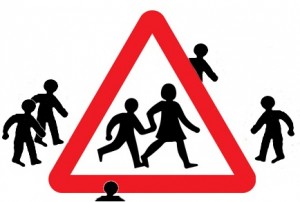 The number of pupils studying Religious Education (RE) at GCSE in England has fallen again this year, part of a worrying long-term decline in the take up of the subject. This year's decline has however been a lot smaller that in many recent years.
GCSE results released last week reveal that 243,786 entries for RE GCSE were made for 2020, comprising 225,719 entries for the full GCSE and 18,067 for the short course GCSE. This is slightly down from 2019 when 227,913 entries were made for the full GCSE and 21,530 for the short course. This however compares to a peak of 433,750 RE GCSE entries back in 2011, comprising then of 199,752 entries for the full GCSE and 233,998 for the short course.
The latest data is consistent with worrying findings last year by academics at Liverpool Hope University which revealed only 39% of secondary schools were providing RE GCSE. A significant gap was discovered between faith and non-faith schools, with 95% of Catholic and 68% Church of England secondaries providing the GCSE, and only 30% of non-faith secondaries doing so.
RE GCSE was excluded from the Government's key school performance indicator, the English Baccalaureate, which was introduced in 2011. This has been cited as a major reason for the GCSE's decline, while concern has also been expressed about a change to its content criteria in 2017. The changes have meant the GCSE has less focus on philosophy and ethics, and more on theology and textual studies. Non-religious beliefs are not currently permitted to comprise one of two worldviews that must be systematically studied.
A lack of legislative reform of the subject has also been criticised. A 2018 report by the national religion and society expert, Professor Linda Woodhead, and the former Secretary of State for Education, the Rt Hon Charles Clarke, found that many schools considered the good teaching of RE an 'irksome appendage' and that longstanding inaction to reform the 'outdated' legal framework around the RE was putting the subject at risk of decline. In response they called for pupils at all schools to be granted a minimum entitlement to a broad and balanced RE that is nationally and chiefly determined by RE educators.
A little later in 2018, the two-year Commission on RE published its final recommendations, which included that all school pupils should be given a nationally prescribed core entitlement to an education about religious and non-religious beliefs. The Commission's report attracted a wide range of support, from the Church of England to the National Education Union.
Chair of the Accord Coalition, the Revd Stephen Terry, said 'Given Britain's religious diversity, it is all the more important that pupils should receive a high-quality education about a range of religions and beliefs in society. Instead, ambitions to make RE more relevant and inclusive in England have been frustrated and, in turn, the subject has deteriorated to a very concerning extent.'
'We should not sit idly by as this trend continues. There is an urgent need for the UK Government to draw upon the broad consensus that already exists about how RE can and should renew. This should include undertaking an overhaul of the legal structures and systems that support the subject, which have remained largely unchanged since 1944.'