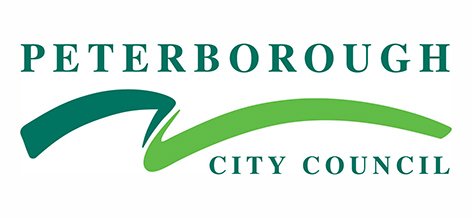 The Catholic Diocese of East Anglia has removed and apologised for comments from a local parish describing residents concerned about plans for a new religiously discriminatory Catholic school as being prejudiced towards Catholics. The controversial St John Henry Newman School, which is due to open in Peterborough in 2022, will be the first state funded faith school in England to open in nearly a decade that can operate a fully religiously selective admissions policy.
Recent weekly newsletters from the local Parish of St Luke's, Peterborough, had stated that "work [towards building the school] is now far advanced on the design and preparations. Some miss-information, lies and anti-Catholic feeling persist in the Hampton's, however this ignorance will be dealt with as we go along." Yesterday the old newsletters were withdrawn from the Parish website and a statement uploaded to it from the Diocese acknowledging that the comments "caused concern and upset some Hampton residents" and apologising for them.
Early last year plans were approved by Peterborough City Council for the new voluntary aided primary school, despite opposition amongst residents and opposition Councillors. Last January 240 residents signed a petition urging that a non-religiously selective school be opened instead, while in February 2020 opposition Councillors 'called in' for review the decision to approve the school, but failed to change the local authority's mind.
Last month a new petition was launched urging the Council to reverse its decision and ensure "any new school in the area is open and suitable for all regardless of religion or belief", including because many "more residents have moved into the area and were unaware of this decision and are struggling to find local school places". The petition has already obtained over 200 signatures but, despite having not yet closed, was this week dismissed by the local authority.
Chair of the Accord Coalition, the Revd Stephen Terry, said 'It is disappointing but unsurprising that a religiously divisive school should be causing disharmony before it has opened. This demonstrates that to discriminate on grounds of faith is completely at odds with mainstream values in our society, which is increasingly vocal in its demand that our schools should reflect the diverse nature of the country in which we live. The controversy and upset caused by this school proposal must serve as a warning to any other local authorities considering plans for schools that can be so religiously selective.'
'It is very encouraging that local communities are increasingly speaking out about the kind of education they wish their children to receive. They should not be stigmatised as prejudiced if they raise perfectly reasonable concerns about the way in which faith schools all too often seek to give preference to those with a particular set of religious beliefs.'
'It is slightly reassuring that the local diocese has intervened and seen fit to withdraw the offending comments and to issue an apology. However, if the Church really wishes to avoid offence and uphold its responsibilities as a provider of state funded education then it should be leading its schools on a path that promotes a more open, tolerant and inclusive approach to belief, both religious and non-religious, and not disadvantage the life chances of children and families on these grounds.'
.
.
Notes
A November 2016 Populus opinion poll commissioned by Accord
found
that state funded schools selecting pupils by faith was opposed by people in Britain by a ratio of almost five to one. A large majority of adherents of all major world faiths and each of England and Wales' largest Christian denominations were similarly all found to oppose this faith discrimination.
.
Since 2011
almost all
new state funded schools in England have been free schools and those which are faith based have been subject to a 50% religious discrimination in admissions cap. As with most other state funded schools, they have their full costs – both revenue and capital costs – met by the state.
Back in 2018 the Department for Education
decided
not scrap its 50% religious selection cap at faith free schools – which the Accord Coalition vigorously campaigned for – but decided to instead meet 90% of the capital costs of a new wave of local authority maintained voluntary aided faith schools, when historically these costs were met by faith school providers. Peterborough City Council is the first local authority to make use of this loophole and approve a new voluntary aided faith school, which are not restricted in the extent to which they can religiously prioritise admission applicants. In March 2020 the local authority further
announced
it would be meeting 10% of the cost for the new school, meaning that the faith sponsor would need not meet any of the costs.